By: Aiden ZamZow, M.A, TLLP
LGBTQ+ youth are subject to unique negative experiences related to how those they associate with react to their emerging identities; bias, stereotypes, and limited knowledge all play a role in the unfair treatment of LGBTQ+ community members.
When compared with other young people, LGBTQ+ youth are 2-3 times as likely to attempt suicide and are more likely to suffer from depression and use/abuse substances. This makes it critically important for all of us, parents, clinicians, friends, and neighbors, to take conscious steps in making our community a more accepting one. And I've included a non-exhaustive list of five simple ways that we can start helping that happen for our young people.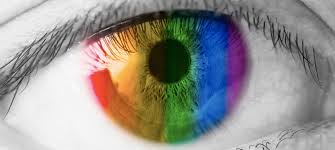 Let Them Know That This is Normal
By the time a child begins puberty (10-12) they are starting (or have already started) to think about who they're attracted to, who they are, and what the concept of gender means to them. All of this is developmentally appropriate. Therefore, it's extremely important to be open to conversations about sex, attraction, and identity with the young people in your life. It doesn't take a wealth of knowledge or experience to lend an accepting ear to a young person who is curious. Help them to feel through your actions and words, that this is okay to be curious and it's nothing to be ashamed of.
Let Young People Teach You Something
It's very likely that some young people in your life are more knowledgeable about issues related to sex and gender minorities, and that's okay. Let them explain the concept of nonbinary to you, let them discuss the difference between sex and gender, etc. Young people benefit from feeling like an expert sometimes and it's a powerful gesture of trust and commitment when the adults in their life treat them that way.
Create a Safe Space
Let young people know that being with you is safe. One way this can be accomplished is by engaging with and sharing LGBTQ+ related news and media ("hey, did you see what Lil' Nas X wore to the Met Gala this year?"). Additionally, including LGBTQ+ supportive literature and imagery in our offices, classrooms, and homes is a great way to show our support. Examples of this include pride flags and hanging posters of prominent LGBTQ+ historical figures (GLSEN has a great article on creating a safe space that I'll link below).
Educate Yourself
A simple and effective way to support our LGBTQ+ and questioning youth is to educate ourselves on the issues they care about. With seemingly so much to learn, this can be a daunting task but, luckily, the CDC has several links for parents and kids alike that can help you get started. I've included them below for reference. The key is simply to get started.
Give Yourself a Break
As we get into how to attend to the mental health of those around us, it's an essential piece of the puzzle to also attend to our own mental health. After all, it's incredibly difficult to offer support to other people when we are not also offering ourselves that same level of support. So, forgive yourself for the small transgressions (for example, accidentally misgendering a gender nonconforming person), and focus on doing better in the future.
Not only will this help you move on productively, but the LGBTQ+ and questioning young people in your life will appreciate your efforts as well.
After all, identity is not a linear journey. We're very likely to encounter pitfalls, to experience setbacks, and to make mistakes. However, we can also choose to navigate these things gracefully and healthily.
Safe Space Resources
https://www.glsen.org/activity/glsen-safe-space-kit-solidarity-lgbtq-youth
https://freespiritpublishingblog.com/2017/08/21/12-ways-to-make-your-classroom-safe-for-lgbtq-students/
Education Resources
https://www.cdc.gov/lgbthealth/youth-resources.htm
Self-Care Resources
https://www.americanbar.org/groups/young_lawyers/publications/after-the-bar/personal-life/easy-ways-to-integrate-self-care-into-your-life/
https://www.womenshealthmag.com/health/a24886599/self-care-routine-tips/