Interested in joining the McCaskill team?
Here at MFS we consider ourselves to be family. Not only do we spend our workdays together, but we often participate in community outreach events, celebrations and volunteer work together! Through each of our life's individual journeys, we aim to support each other. We know that a strong bond is the key to our professional, personal and even our client's success. We look forward to meeting you and hearing your story. Welcome!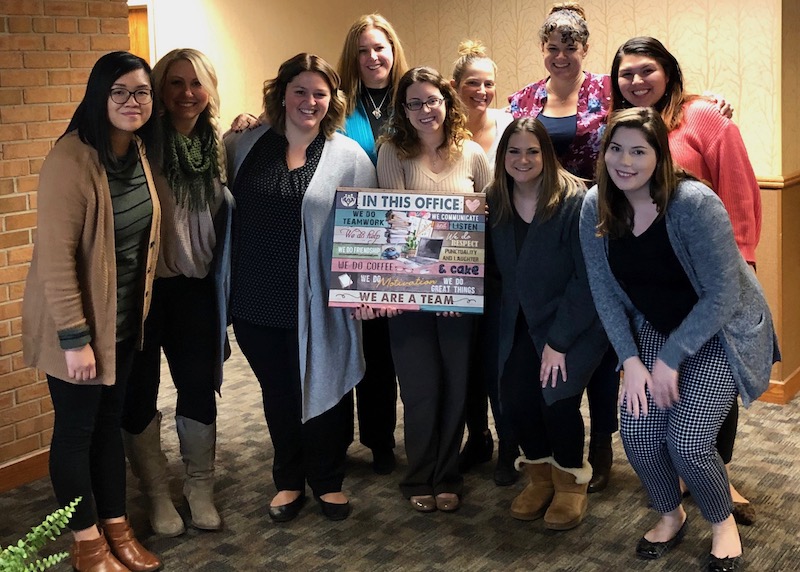 Check out our available positions below.
---
Join Our Clinical
Clinical Psychologist/Therapist
Our thriving private practice is seeking a highly qualified full-time clinical psychologist/therapist who has training and experience in working with children, adolescents and/or adults. Masters and Doctoral level candidates considered, with LLP and LP candidates highly preferred. Post- doctoral candidates also considered.
Candidates should have experience and interest in administering Neuropsychological/Educational Assessments, Behavior Therapy and Cognitive-Behavioral Therapy. Position requires availability to work in the evening and/or weekend hours to conduct psychotherapy and during the daytime to administer neuropsycho-educational assessments.
Typical presenting issues include ADHD, Learning Disabilities (Dyslexia), Anxiety, Mood Disorders, Behavior Problems, and School difficulties. McCaskill Family Services is an outpatient fee-for-service private clinical psychology practice using empirically-based treatment and assessment methods to address a variety of presenting problems in children, teens and adults. We are a family-based practice with a long history of stability and staff cohesiveness. We have locations in Plymouth and Brighton, MI and are seeking a well-rounded, driven, psychologist interested in a career in private practice who are ideally willing to work in both our Plymouth and Brighton locations.
Interested candidates should submit a copy of their CV along with a cover letter of interest and a de-identified sample psychological report (can be included in same document as CV and cover letter) to employment@mccaskillfamilyservices.com
Join Our Team
Secretary
Seeking personable, positive and confident individual, with experience in office settings (preferably medically-based), to help run our clinical psychology practice. We are currently hiring for our locations in Plymouth and Brighton, MI. Our practice is rapidly expanding and we offer a stable, friendly, collaborative work environment with exceptional growth potential.
Part-time (10 - 20 hours) and Full-time positions (36 – 40 hours) available
Qualifications:
Dependable and motivated
Present with a polished, professional demeanor and very positive attitude
Strong organizational skills and detail oriented
Ability to multi-task, prioritize tasks and handle pressure situations while maintaining composure
Computer skills and ability to work with Word, internet, and electronic scheduling
Ability to learn other software programs quickly
Strong verbal communication skills both in person and in writing
Ability to maintain confidentiality according to HIPPA standards with sound decision making skills
Able to take direction
Ability to work well with people, preferably experience in working in environments with children and families
Must maintain a positive, confident attitude with ability to set limits with patients and staff based on company policy
Stable work history and desire for long-term employment (given the sensitive, confidential
nature of our patient population.)
Responsibilities include, but not limited to:
Oversee and maintain patient appointment scheduling for multiple doctors
Checking patients in and out
Filing and electronic record management
Answer telephone calls and email
Organize and mainstream current operations to increase efficiency
If interested, please email resume and a letter stating why you believe you would be a great addition to our practice to employment@mccaskillfamilyservices.com