Family Counseling Services in Brighton and Plymouth, MI.
Family therapy is at the core of McCaskill Family Services.
Your family is struggling to get along. This is not at all how you imagined things would be and everything you have tried does not seem to work to get things back on track. Parental conflict, separation or divorce has caused your family's foundation to crumble. Differences in parenting styles with your partner, strong-willed child(ren) or behavior problems, are causing tension and frustration in the home. Perhaps you are trying to balance work and caring for your elderly parent(s) at the same time.
Each day you try to improve your situation, but each night you go to bed exhausted and hopeless that things will ever get better. In fact, you see them worsening by the minute and wonder where things are headed or if you can even get through it.
Online Counseling Services Available For Patients Throughout Michigan
Meet with a licensed psychologist by phone or video
Teletherapy is safe and private & follows all HIPPA guidelines
We are out-of-network with insurance companies; however we are a recognized out-of-network provider with BCBS of Michigan. Patients are expected to pay at the time of service. Receipts are provided so patients can submit them to their insurance company for possible reimbursement.
Visit Our Teletherapy Page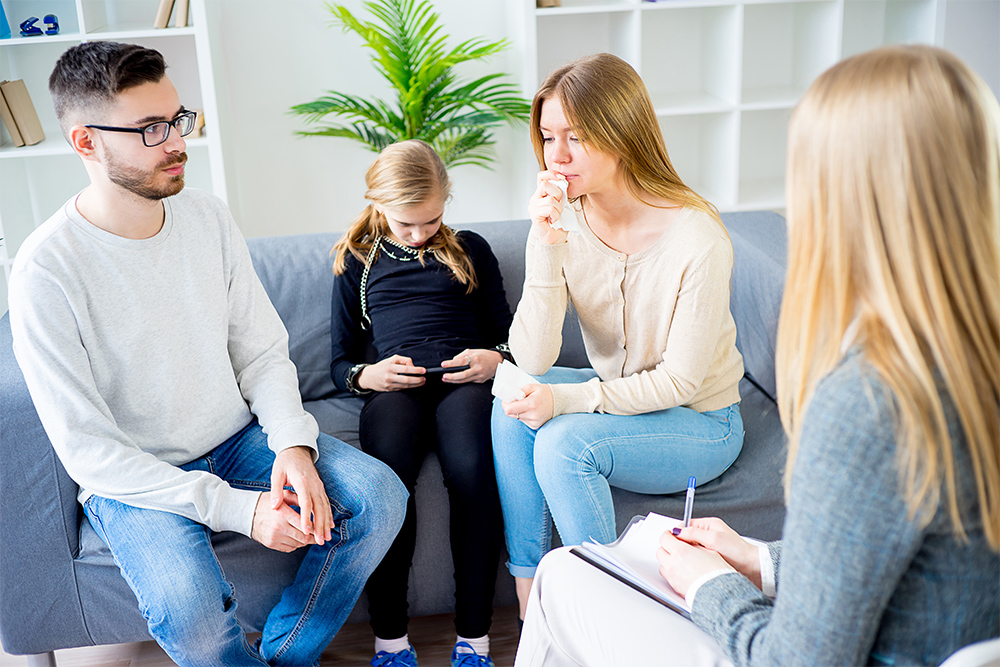 Family therapy could be the solution to the struggles your family faces.
At the initial consultation appointment, our expert clinicians will listen to your concerns and, through a series of questions, will determine if family therapy is a modality that can work to improve your situation. We may meet individually with each member of the family in order to determine the most effective, solution-focused treatment. We get excellent results with family therapy and not all members of the family have to be willingly on board in order for us to improve your situation. Even one person making a change forces others to change as a result. If you keep doing the same things that you have always done, you will keep getting the same results you have always gotten. Through our empirically-proven family treatments, which offer practical advice and direct solutions, we will help you to make changes to get positive results.