It's been an exciting couple of years at McCaskill Family Services! We have been helping people in Plymouth and surrounding areas since Drs. Pam and John McCaskill started the practice way back in 1997. It has been an incredible journey and the positive changes we have seen in many, many children, teens and adults we work with have inspired us every day.
Along the way, we found that more and more people were coming all the way to Plymouth from the Brighton area for therapy. And so, in 2016, with the help of our own Dr. Michelle Byrd we decided to open an office in her hometown of Brighton to make it easier for people in the city and surrounding areas to access all our services: private, confidential psychological evaluations and treatment in a comfortable, relaxing setting.
We are so proud of the successes we have had treating children, teens and adults with ADHD, Anxiety, Depression, Dyslexia and other behavioral, emotional or learning disorders. While out in Brighton, Dr. Pam reconnected with a long-time friend, Heather Krill, who helped establish the Brighton Equestrian Club just down the road from our new office. Being around the horses reminded her of the equine therapy work that she used to be involved with in Ocala, Florida at the start her career. She saw first-hand the power of horses helping people heal well beyond the confines of a therapy office. And now, with the help of MFS's very own Dr. Nicole Wozniak, Psychologist and Equine Therapy expert, we are excited to bring Equine-Assisted Therapy to the Brighton community.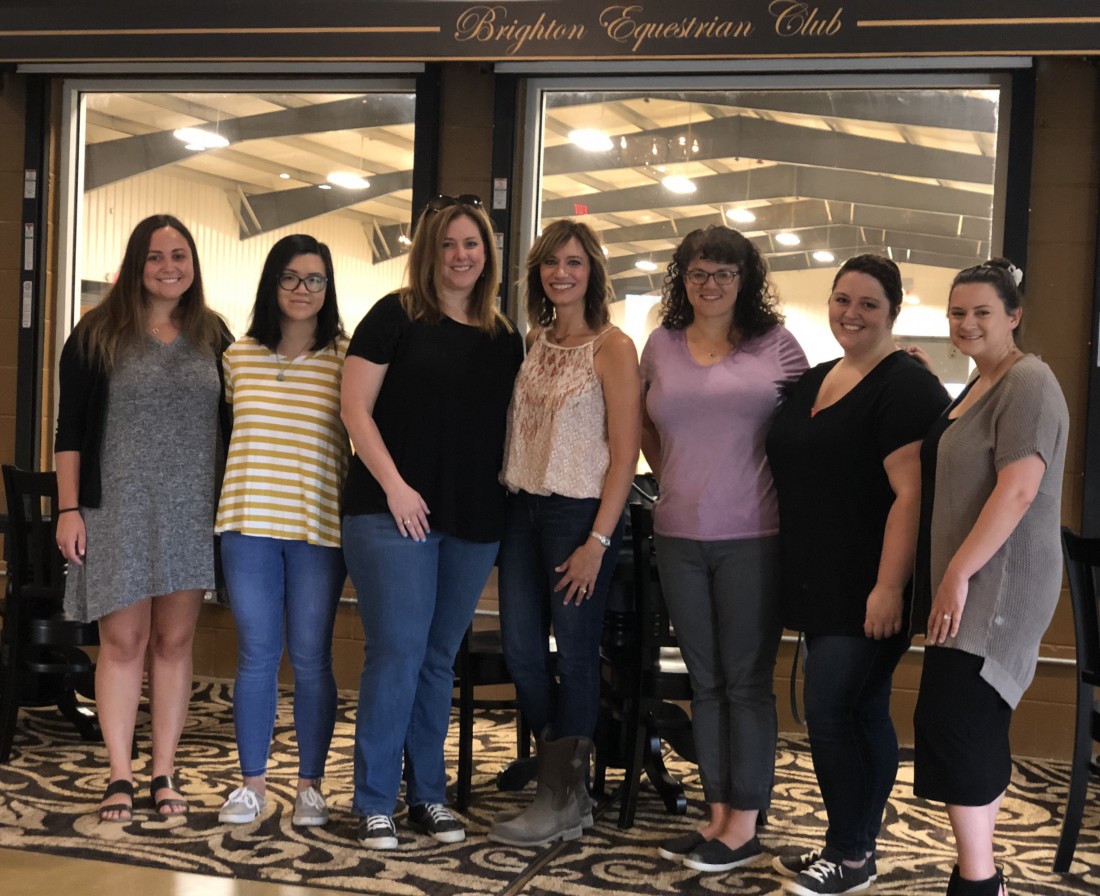 Connecting With Horses Can Help Change Lives.
Amazing as it may seem, these powerful, majestic animals really can make a difference for people suffering from anxiety disorders, grief, ADHD, ODD, Autistic Spectrum Disorders, and other mental, and even physical health issues. Studies show that people of all ages can benefit from Equine-Assisted Therapy.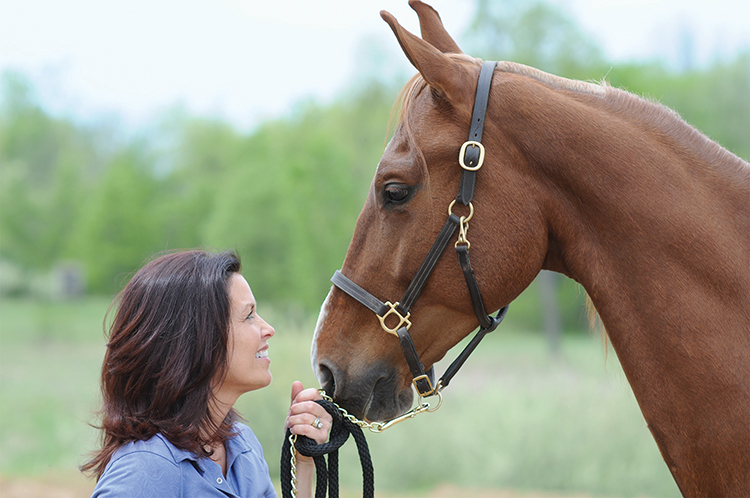 How Does It Work?
This type of therapy involves interactions between patients and horses in guided activities such as grooming, feeding, leading, mounting, and riding to improve behavior, thought processes and emotional control. Equine-Assisted Therapy is a treatment that promotes physical, emotional and occupational growth.
Studies have shown that equine therapy has been successful in helping children, teens and adults make significant improvements in a short amount of time in the following areas: confidence, anger management, empathy, impulse control, self-esteem, stress management, PTSD, addiction, anxiety management, emotional awareness, problem-solving skills, grief/loss, behavior problems, ADHD and more.
Horses are astute at reading human emotions and people often turn to animals for comfort. They can mirror human emotions and behavior and will respond to negativity, therefore encouraging the client to be calm, open, gentle and aware.
Horses are able to reflect human moods, and being horses, they don't judge or react the way humans often do to the people they are working with. Bonding with the horse helps develop self-awareness and promotes emotional healing. No riding experience is necessary, and, in many cases, there will be no actual riding during Equine-Assisted Therapy. Close-toed shoes required.
While working with horses under the guidance and supervision of a McCaskill Family Services equine therapist and a horse trainer, equine therapy patients have a unique and effective opportunity to get direct feedback on their pattern of problematic behaviors, self-defeating negative thoughts and actions. These insights and skills then translate to everyday life and people feel happier, more connected and successful.
Contact Us to Learn More:
If you are interested in learning more about the individual and/or group therapy options available through the Equine Therapy Division of McCaskill Family Services, please contact us at our Brighton office location at (810) 224-1676, or visit our Equine Therapy page. We're are so excited about teaming up with the Brighton Equestrian Club to help people and horses connect to promote healing and spiritual awareness!
10% discount available for members of The Brighton Equestrian Club and patients of McCaskill Family Services.