By: Jessica Peatee, Ph.D., LLP
In honor of Valentine's month, let's talk about romantic relationships and how to improve them through practices of gratitude.
What is Gratitude?
From a mental health perspective, gratitude is usually experienced as an emotional reaction to a positive outcome or life circumstance, such as "I feel SO GRATEFUL that my family made it home safe." More recent psychological research suggests that gratitude can also be practiced or performed intentionally by each of us when we notice or express appreciation for something or someone. In everyday life, this often can look like taking a few minutes on your drive to work to think about what you appreciate about your career, family members, co-workers, boss, etc., or perhaps making a daily practice of noticing 3 aspects of your day that went well. In fact, the intentional practice of gratitude on a regular basis has been linked with positive benefits, such as increased positive mood, better life satisfaction, and improved physical and mental health.
How does Gratitude benefit my Romantic Relationship?
In addition to health benefits, intentionally practicing gratitude in your romantic relationship can strengthen your relationship by deepening feelings of intimacy and connectedness with your partner. Specifically, when people experience gratitude in their romantic relationships (i.e., feeling appreciated by a partner or showing appreciation to a partner), they often report feeling closer to their romantic partner and more satisfied with their relationships. Giving and receiving appreciation from a romantic partner can also result in increased "relationship maintenance behaviors," such as picking up extra responsibilities, trying to solve a conflict as a team, an increased willingness to voice concerns about the relationship, or even making sacrifices for your partner's benefit or happiness. Engaging in these "relationship maintenance behaviors" is what helps your relationship thrive and last over time.
Regular expression of gratitude can also help to repair or build trust and security in your relationship. Appreciative feelings can help remind you and your partner of each other's value and worth. Repeated enough over time, the expression of gratitude in a relationship can result in both partners feeling more supported and cared for.
Ultimately, feeling and expressing gratitude toward your romantic partner on a regular basis can build up a "piggy bank" of positive feelings, security, and closeness that can help you and your partner tackle the stressors of life more effectively as a team.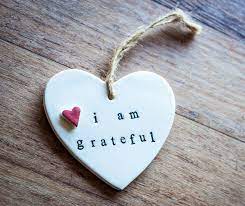 What can I do if my relationship is lacking in positive interactions and gratitude?
First, it's completely normal for relationship satisfaction and appreciation to ebb and flow over time. Particularly, at different points in a relationship (e.g., transition to parenthood, retirement, kids leaving the house, etc.), it's expected that you and your partner may shift your focus or prioritize other areas of your life over your romantic relationship. Busy schedules, life and career stress, lack of couple time, parenting responsibilities, household chores, financial stress, etc., can all result in you taking each other for granted or losing time for intimacy/connectedness. GIVE YOURSELF A BREAK. No couple is perfect and has it all together all the time. If you feel your relationship could use a BOOST of GRATITUDE and positive interactions, you can try using the following strategies in your relationship and/or you can seek out professional assistance from a licensed relationship therapist.
Ways to Intentionally Practice Gratitude with your Partner:
In the spirit of showing appreciation for the things and people who are most important to us, here's a research-supported method to intentionally show gratitude to your most special person:
Catch Your Partner Doing Something Good and Tell Them: Within ongoing romantic relationships, sometimes the gratitude that we once felt for our amazing brand-new partner who took the trash out without being asked, now becomes expected, routine, and may go unnoticed. Bringing ourselves back to the basics of what we appreciate about our romantic partner is often a great way to start practicing gratitude and appreciation with one another. You can do this by starting small.
Step 1: The first step is to try to notice at least ONE thing each day that your partner did that you appreciate about them for at least a week. The things that you might notice can vary from very small, everyday tasks, such as:
"I really appreciate that my partner always remembers to make me a to-go coffee cup in the morning, because they know that I am always in a rush to get to work."
OR even bigger personal qualities or sacrifices that your partner makes on your behalf, such as:
"I really appreciate that my partner is willing to work a later shift, so that they can pick up our kids from school. I love that my partner is so family oriented."
It can be helpful to write down what you notice each day as a reminder, but it's certainly not required. As you think about or write each item down, notice how you feel as you think about your partner. This strategy helps you bring your attention back to those things that you may have started to take for granted and fosters positive feelings towards your romantic partner.
Step 2: The second part of this strategy is to go beyond just noticing what you appreciate and practice sharing these items directly with your partner each day. This strategy gives you an opportunity to remind your loved one that you care and appreciate them. After a week of noticing what you appreciate about your partner, try adding in the step of sharing what you are grateful for about them and how it makes you feel at least once a day. It can be helpful to do this in person to build intimacy and connection, but you can also send them a message over text or let them know over the phone if in-person is not an option. The key with this step of the strategy is to keep what you share with one another positive and genuine, so that you both truly feel grateful for one another and appreciated. Something like,
"Thank you for getting started on the laundry this weekend. It made me feel like I could relax more on my day off and better enjoy time with our family. I really appreciate your thoughtfulness."
While this may seem like a simple step to take, it can make a world of difference to the person you love to spend a few minutes showering them with appreciation each day. Try to avoid back-handed compliments, going negative, or using sarcasm when sharing what you appreciate, as this tends to take away from the positive feelings shared. Here's an example of what NOT to say:
"I liked it when you started the laundry yesterday. It's about time you noticed that I could use some help. You should try doing it more often so that I can ACTUALLY RELAX and have more time with our kids."
This gratitude strategy works best when both partners are willing to participate in noticing and sharing so that you both can feel noticed and appreciated. Once you start to practice, you might be surprised by all the things you start to notice your partner doing each day that you appreciate. When you and your partner become more skilled and practiced at noticing and sharing gratitude for one another, you may even want to share more than one thing a day.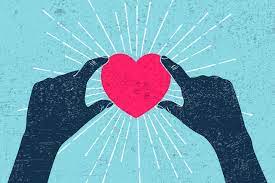 Interested in a relationship checkup with a professional?
Creating space for intentional appreciation and increased positive interactions in your relationship is just one way to improve your overall relationship health. Many couples benefit from learning additional relationship skills to increase emotional vulnerability, navigate conflict, improve communication, and increase teamwork. For more individualized relationship skills, please call/email McCaskill Family Services to schedule for an individual or couples therapy consultation appointment.
Can I still go to couples therapy if my relationship isn't distressed?
YES! Couples therapy is NOT ONLY FOR DISTRESSED COUPLES or couples that struggle with conflict. Many couples and relationship partners benefit from learning the relationship skills taught in couples therapy and may proactively benefit by learning skills to help navigate future life stressors. If you are wondering if couples therapy could benefit your relationship, please feel free to contact McCaskill Family Services.