Anxiety Disorder Symptoms and Treatments in Brighton and Plymouth, MI.
Stress and anxiety are certainly common to all of us, but when your anxiety is affecting your daily life, it is time to get help.
You may have been struggling with anxiety throughout your life (excessive worrying, panic attacks, etc.) or perhaps your anxiety has come on quickly as a result of a sudden change or hardship in your life. These events can be joyful, such as the birth of a child, or upsetting, such as the death of a loved one, a job loss, school failure, car accident, etc.
People who have not experienced your level of anxiety may not understand how difficult it is to live with anxiety and may give you suggestions such as "it will get better", "you will be ok", or "just suck it up". However, if you have anxiety, you know that these suggestions, although well intended, are not helpful.
Online Counseling Services Available For Patients Throughout Michigan
Meet with a licensed psychologist by phone or video
Teletherapy is safe and private & follows all HIPPA guidelines
We are out-of-network with insurance companies; however we are a recognized out-of-network provider with BCBS of Michigan. Patients are expected to pay at the time of service. Receipts are provided so patients can submit them to their insurance company for possible reimbursement.
Visit Our Teletherapy Page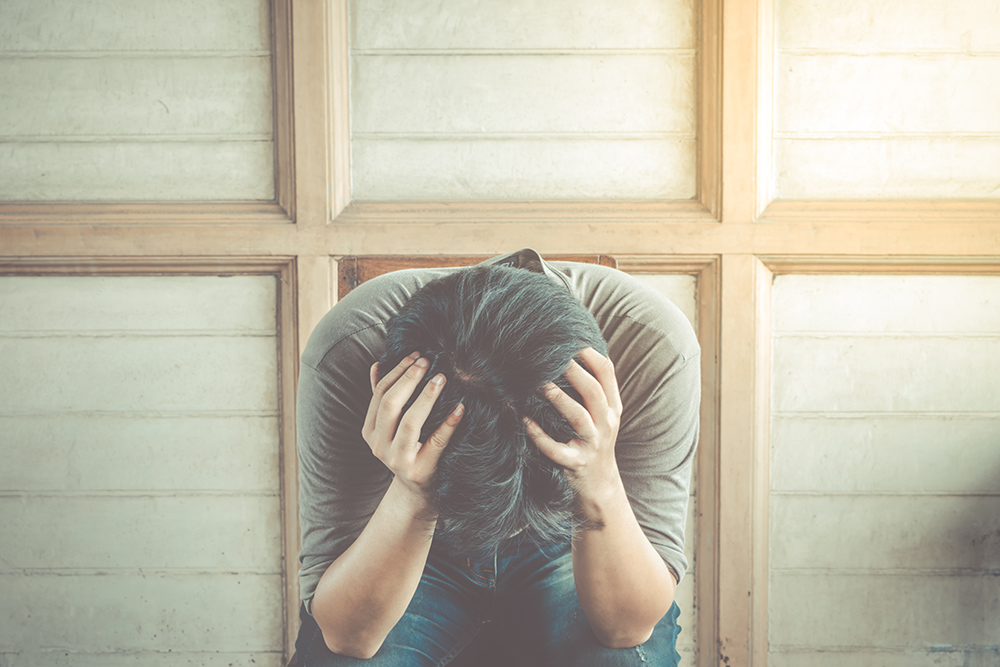 At McCaskill Family Services, we understand exactly what you are going through and want you to know that you are not alone.
Decades of research on anxiety have proven that it is a result of chemical imbalances in the brain. Using the most widely used, empirically-based treatment called Cognitive-Behavioral Therapy (CBT), we have proven techniques that work (often without medication) to reduce anxiety so that it is no longer negatively impacting your life. Treatment is often short-term and immediately effective.
Is your child showing signs of anxiety?
While anxiety sounds like an "adult" condition, your child may also be exhibiting symptoms. These include, but are not limited to:
Panic attacks
Withdrawing from school or social activities
Excessive worrying (the "what-if?s")
Specific fears
Irritability
Agitation
Defiance
Anger
Sleep difficulties
We understand that watching your child struggle with stress and anxiety can be very difficult.
Your attempts to help your child may not be working or he/she may be requiring constant reassurance through excessive questioning and self-doubt. You may be concerned that the symptoms are getting worse and may start (or continue) to affect their grades, friendships and ability to function independently. We specialize in anxiety and, after a brief consultation, we will be able to tell you if the difficulties your child is exhibiting are something that will pass as a normal stage of development or if it something more serious that can cause further difficulties if not treated.
Coordinate an online counseling session with our Michigan based team today.
If anxiety runs in your family, this is even more reason to address it as early as possible.
Anxiety is genetically inherited, much like eye or hair color. Our clinicians at McCaskill Family Services specialize in the most empirically-effective treatment for anxiety known as Cognitive-Behavioral Therapy (CBT). Through our extensive training and experience using this treatment approach, your child will learn strategies in a caring, supportive environment to effectively manage their symptoms of anxiety and you, as the parent, will know exactly what to do to help your child.
There's no reason to wait to schedule an initial consultation with one of our experts to see if therapy could lead to you or your child living a happier life.
We have specialized in assessing and successfully treating anxiety for many decades. Our doctors stay on top of the leading research in anxiety through our direct affiliation with universities, who are on the front lines of the newest and most effective treatments for anxiety. With an experienced and understanding staff, we can help you reach relief from your anxiety.