By Beverly M. Griffor, MA, JD, MS, MBA, TLLP
This is a time of changing rules and unsettled norms. Parents are trying to teach their children, all while working from home or coping with layoffs. Children are missing their friends and the ease of their daily routines. Teens are concerned about how a break from schooling will affect their college prospects and they miss their friends. Young adults are moving home from dorms in the middle of their college semesters and away from their support systems and jobs. Many people are concerned about their families and friends as we all work to do our part to keep our community safe. During this time, more than ever, we face our worries and our fears and try to march forward, but we don't have to do it alone. This is a time to build your own support structure, and we are here for you!
McCaskill Family Services and many other mental health providers are available during this time and are eager to support you and your families through the challenges that we all face. We have always had telemental health services, so it was easy for our practice to convert. Telemental health services is a fancy way of saying we will meet with you by video or phone while you remain in the comfort of your own home.
This past week, we have seen:
Moms meeting with their therapist in their cars in the garage!

Children super excited about being in a virtual room with their therapist and they are even more engaged, focused and attentive!

Teens love the technology and are cleaning their rooms in preparation for our sessions!

Families are gathering around their computer or joining a family session through each of their phones!

Couples are learning effective communication with the help of their therapist and building better relationships!

Parents are appreciating the advice and guidance in navigating the many decisions they are facing to create harmony in their homes.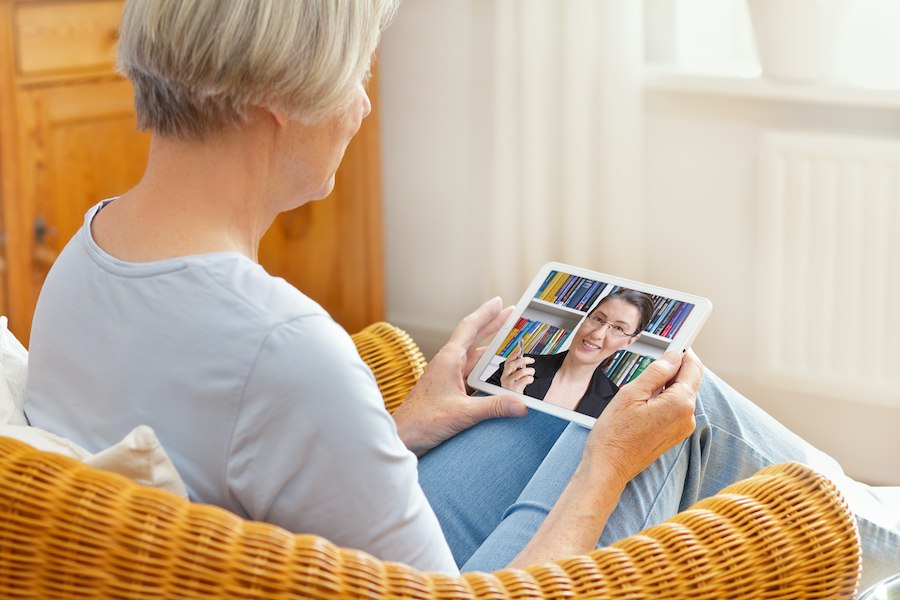 We use safe, secure, and private technology to reach out to you in much the same way as we would in our offices. The benefits of telemental health are apparent in today's environment where access to mental health professionals is critical.
Virtual platforms allow an ease of access to these services in which you can schedule appointments (even same-day appointments) whenever you need us. By eliminating travel and waiting rooms, you save time while not sacrificing your own self-care. Additionally, you can meet with a mental health professional located anywhere in the state, so people who don't live near a clinic have the same access to care as those in more populated areas. Mindfulness Training, Couples Counseling, Parenting Support, Help with Anxiety, and Treatment for Depression are all easily accessible through telemental health services. We continue to support evidence-based treatments for our patients no matter how they reach us!
The importance of self-care cannot be emphasized enough during this time of very rapid change and adjustment. You are dealing with a lot right now. We want to help you not only to survive this, but to thrive in this. It is very important to take care of yourself so you can better support those around you.
Our Fully Licensed Clinical Psychologists and clinicians at McCaskill Family Services are here and ready to meet with you. After you call or email to schedule an appointment, we will send you a link to your email. Open the email on your computer, iPad or cell phone, then click on the link and you will find yourself in a private video room with just you and your therapist. It's a lot like Facetime on your phone, only private and secure! It is a very simple process and we have been doing this for years, so we have had time to work out the glitches and our patient love it! We very much hope to work with you soon. You are not alone.
We wish you strength and health during these challenging times.
Beverly M. Griffor, MA, JD, MS, MBA, TLLP
Doctoral Candidate
Pamela A. McCaskill, Ph.D, PLLC
Fully Licensed Clinical Psychologist
McCaskill Family Services
734-416-9098
office@mccaskillfamilyservices.com