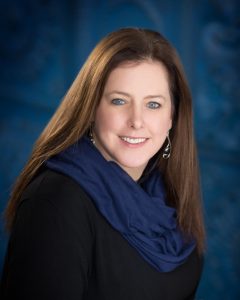 Pam McCaskill, Ph.D.
As a fully licensed Clinical Psychologist, Dr. Pamela A. McCaskill is the Owner and Managing Director of MFS.
Dr. Pam spends most of her time managing and directing our 2 office locations and teletherapy services. She is passionate about working with our MFS team to ensure that our children, adolescents, adults, and families receive the highest level of personalized care.
Here is a bit of background on Pam:
As a bit of a perfectionist, she is intimately involved in the day-to-day operations and readily available to address any concerns from staff and patients alike to continuously improve our services to families in our community. Dr. Pam directly supervises our clinical staff and is involved in treatment planning and oversight of patient care.
Dr. Pam obtained her Bachelors, Masters, and Doctorate degrees from Wayne State University and pursued further specialized training in pediatric psychology at The University of Florida/Shands Hospital. Dr. Pam owned and directed a private practice in Ocala, Florida until 2004 when she and her husband moved back home to Michigan to raise their children near her extended family.
Dr. Pam is an active member of both the American Psychological Association and the Michigan Psychological Association.
Presentations
Helping Children and Parents transition back to school during a pandemic. Presentations to many small and large group meetings to parent groups and schools in our community.
Parent Management Training: Tips for Training Parents How to Manage Their Strong-Willed Children
Washtenaw Psychological Society
2/11/18
Unraveling the Truth about Oppositional, Defiant and Angry Children
Making Inclusion Work: Transdisciplinary Training to Support Children with Challenging Behaviors
5/3/13
Secrets of Parenting the Strong-Willed Child: Top 10 Tips for Success
New Morning School
4-25-17
Exercise and Alternative Interventions for Managing ADHD Western Wayne County ChADD
4-13-14
Learning Disabilities/Neurodevelopmental Weaknesses in the Classroom: red Flags and Tips for Teachers
Our Lady of Good Council School
11-7-17
ADHD and Learning Disabilities in the Classroom: Red Flags and Tips for Teachers
Our Lady of Good Council School
10-10-17
Managing the Difficult Child in the School Setting
Federation's Alliance for Jewish Education of Metropolitan Detroit
1-20-09
Positive Parenting and Tips for Success
Jefferson Elementary School
4-10-14
ADHD in the Preschool and Elementary School Years
Michael Golds ADHD Conference
9-27-13
How to Tell if Your Child is Anxious or Depressed at Any Age
Western Wayne County ChADD
4-11-16
Teaching Children How to Deal with Stress
Jewish Federation of Metropolitan Detroit: Open Doors Program
Strategies Every Parent Should Know to Reduce Children's Anxiety and Stress
South Redford Public Schools
3-19-15
Cognitive-Behavioral Strategies for Working with the Gifted Child
Talented and Gifted Program, Plymouth Canton Community Schools
1-7-13
Getting the School Year off to a Good Start: Tips for Parents
Plymouth Canton Community Schools
9-22-15
Positive Parenting: Tops 10 Tips for Success
Plymouth Canton Community Schools
2-15-15
10 things Parents of Special Needs Children Have in Common
Our Lady of Victory School
10-7-14
Getting the School Year off to a Good Start: Tips for Parents
10-23-14
Redford Public Schools
Getting your ADHD Child to Listen and Behave
Jefferson Elementary School
4-10-14
Getting your ADHD Child to Listen and Behave
Michael Golds Conference
9-17-14
Academic Accommodations for ADHD-Related Difficulties
ChADD of Western Wayne County
10-15-12
ADHD in Preschool
Eastern Oakland County ChADD
4-8-13
ADHD: What is It and What You Can Do About It
ChADD of Western Wayne County
10-17-11
Bullying: A Vicious Cycle
11-2-10