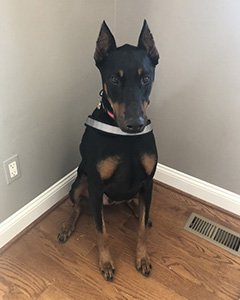 Cobi - Certified Service Dog
Cobi is our certified service dog who works in our Plymouth office.
He helps children with autism and people of all ages who struggle with anxiety and depression. He is friendly and loves attention! We keep him on a close leash so if you are fearful of dogs, you can stay far away from him. But, if you love dogs or want to become more comfortable with dogs, feel free to say hello to him if you see him!