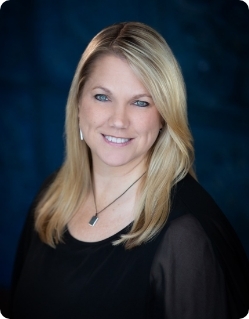 Kimberly Hesano, RN-BSN
Kim Hesano is our primary staff nurse in our Eating Disorder Treatment and Recovery Program. Kim has over 25 years of experience including 20 years in emergency nursing at leading hospitals and urgent care centers. Over the past 5 years, she has worked as a nurse with high-school students with complicated medical issues and concentrated her training and passion in working with patients with eating disorders.
Kim received her Associates Degree from Henry Ford Community College and her Bachelors Degree from Grand Canyon University. She enjoys working with patients of all ages and their families and has a gift of connecting with teens who may be more anxious or resistant to treatment. Kim's warm, comforting style, combined with her relaxed sense of humor, puts patients and their families at ease.
In addition to her work in our Eating Disorder Program, Kim sees our MFS patients for other concerns including medication management, pill swallowing, teaching patients/caregivers how to administer shots to themselves/others, vitals/weight check-ins, diabetic management/education,providing support for parents/guardians as a liaison between the school and student, providing health counseling on new or current medical issues, teaching health courses to businesses/schools such as first aid for seizures, trauma injuries (tourniquet use), allergic reactions, strokes and heart attacks. While her primary focus is medical care, she can often provide emotional support and offers a safe place to vent.. >Kim adheres strictly to the nursing code of ethics/Michigan scope of nursing practice, while also maintaining a high level of privacy for her patients.
Kim also serves in the role of our intake coordinator, answering new patient calls to help each new family connect with the best possible clinician to meet their needs. In her free time, she enjoys outdoor activities, spending time with her family and friends, baking, and watching football.