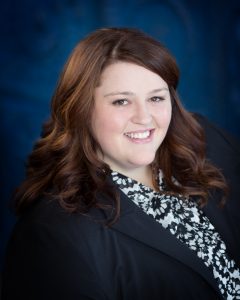 Emily Kavanagh, M.S., LLP.
Emily Kavanagh serves as Clinical Director of McCaskill Family Services.
She also has advanced training in and provides therapy and assessment services for children, families, and adult clients. Emily has a strong background working with a variety of clinical problems including depression, anxiety, ADHD, learning disabilities, and child behavioral problems in individual, group, and family therapy settings. Emily is directly supervised by Drs. Pamela and John McCaskill.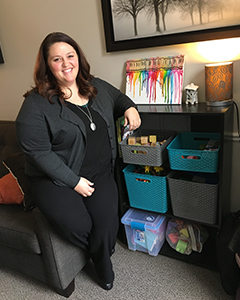 Presentations
Beyond the Sticker Chart: Tips for Building
December 6, 2017
Managing ADHD Through Behavioral and Technology Strategies
Presentation for Michigan Alliance for Families
January 18, 2017
Parenting Strategies for Working Parents: How to Make the Most Out of The Time You Have with Your Children
August 4, 2016
Fostering Resilience and Independence in Children
Presentation at Jefferson Elementary
April 10, 2016
Sorting Through the Clutter: Non-Medication Treatments for ADHD
Western Wayne County ChADD Presentation
February 8, 2016
Assistive Technology for Children with Learning Difficulties
Presentation to Staff at Reading and Language Arts Center (RLAC)
May 16, 2015
Apps and Technology Tools for Addressing Common Issues Related to ADHD
April 2015 & 2016; December 2017: Oakland County ChADD Presentation
Apps and Assistive Technology for Dyslexia
Michigan Dyslexia Institute Luncheon Presentation
July 25, 2014
Apps and Technology Tools for Addressing Common Issues Related to ADHD
Western Wayne County ChADD Presentation
January 12, 2014
ABC's of ADHD Workshops and Webinar
Wrights Law Presentation
ABCs of ADHD: Everything You Really Need to Know about Caring for a Child with ADHD
April 16, 2015
Training
Disarming the Suicidal Mind: Evidence Based Assessment and Intervention Video Training
Acceptance and Commitment Therapy (ACT): Building Lives of Meaning, Purpose,& Vitality Training Workshop
MPA Conference Identifying and Addressing Your Patient's Sleep Problems: What may be getting in the way of Treatment Progress
Intensive DBT Webinar Training
Wright's Law Conference