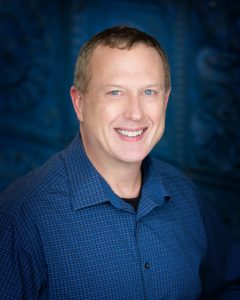 John McCaskill, Ph.D.
Dr. John McCaskill is co-owner of McCaskill Family Services has been working with children, teens and families for the past 25 years in various clinical settings.
Although Dr. John is no longer seeing patients, he currently supervises our clinical staff and oversees the Assessment and Testing services at McCaskill Family Services to ensure the highest level of care and detailed assessment for each of our clients.
Here is a bit of background on Dr. John:
He earned his Bachelor's degree in Psychology from the University of Texas at Austin, followed by his Masters and Doctorate in Clinical Psychology from Wayne State University.
Dr. McCaskill has received advanced training and attained specialization in the areas of developmental, child clinical psychology, and neuropsycho-educational testing/assessment via Children's Hospital of Michigan, as well as the Department of Clinical and Health Psychology and Shands Teaching Hospital at the University of Florida in Gainesville.
Dr. John worked as a Clinical Assistant Professor in the Department of Clinical and Health Psychology at the University of Florida, where he was responsible for the training and supervision of clinical/pediatric psychology graduate students and pre-doctoral interns in diagnostic evaluation and clinical treatment techniques. He served as the Director of Psychological Services at the Shands/UF Eastside Community Practice, a primary care community health center emphasizing an integrative approach to health care, with collaboration among primary care physicians, pediatricians, nurse practitioners, psychologists, pharmacists, social workers, and dentists, as well as on-going community outreach, education and preventive health care.
Dr. John ran a very active private practice in Ocala, FL, specializing in diagnostic evaluation and treatment of a variety of neurodevelopmental, emotional and behavioral difficulties/conditions in both children and adults, but with particular emphasis on younger children, adolescents and families.
Dr. John moved back to Michigan to raise his family closer to relatives when he accepted a position on the Medical Staff as a Clinical/Pediatric Psychologist at William Beaumont Hospital's Center for Human Development in 2004. He specializes in diagnostic evaluation and treatment planning for children, adolescents and adults with a wide variety of neurodevelopmental disorders, as well as more general social, emotional and/or behavioral difficulties; consultation with school personnel and integration of educational/therapeutic interventions; advocating and securing appropriate specialized educational services; and providing consultation and educational workshops (ADHD, Dyslexia, etc.) to a variety of community and educational groups.
In September of 2010, Dr. John left Beaumont in good standing in order to pursue private practice on a full-time basis. He continues to specialize in the assessment and treatment of ADHD, Dyslexia, Learning Disabilities, and other difficulties affecting children, teens, and adults. Dr. John is an active member of both the American Psychological Association (including the Clinical Psychology, Clinical Child Psychology, and Pediatric Psychology Divisions) and the Michigan Psychological Association.
Presentations
Developmental Dyslexia: What It is (and What it is Not) and What Works (and What Doesn't)
5-24-17
Evaluation, Differential Diagnosis and Treatment of Complicated ADHD. Is it Really ADHD? Something Else? Or Both
Michael Golds Conference
9-27-13
Dyslexia in the School Aged Child: Signs, Symptoms, Implications and Interventions
3-20-12
ADHD: Myths and Misconceptions: Separating Fact from Fiction
10-13-14
Developmental Nature of ADHD and Manifestations in Adults
Ann Arbor ChADD
10-24-14
The Big Picture: Re-Thinking Dyslexia
5-17-14