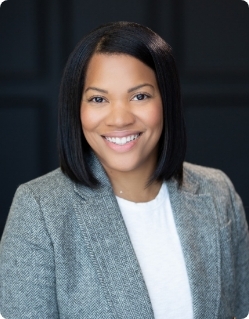 Kenya Makhiawala, Ph.D.
Dr. Makhiawala has broad experience helping children, adolescents, and families build on their strengths to overcome challenges.
She has provided therapeutic support to children and families in a range of settings including schools, clinical settings, and primary care. Dr. Makhiawala particularly loves helping children, adolescents, and parents reach their treatment goals.
Here is a bit of background on Dr. Kenya:
Dr. Makhiawala completed her bachelor's degree in psychology at Michigan State University and her doctoral degree in school psychology at the University of Oregon. Her doctoral research explored an adapted parent training intervention for children with developmental delays and their siblings. Dr. Makhiawala completed her pre-doctoral internship at the Nebraska Internship Consortium in Professional Psychology, where she trained in the Behavioral Pediatrics and Integrated Care Program at the Munroe-Meyer Institute.
Dr. Makhiawala is trained in evidence-based interventions for, anxiety, depression, parent training, noncompliance, tantrums/behavioral concerns, ADHD, disruptive school behavior, and adjustment disorders. Dr. Makhiawala has previously worked in a pediatric clinic where she provided therapy to children and adolescents while consulting with schools, physicians, and families to improve outcomes across settings. She has advanced training and specialization in the treatment of anxiety and related disorders in children and adolescents.
Dr. Makhiawala is a member of the American Psychological Association (APA) and is a licensed psychologist in Michigan and Washington state.