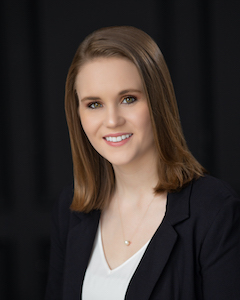 Sierra Hill, MS, LLP
Sierra is a master's level clinician who works with children, adolescents, and adults.
Sierra earned her Bachelor's degree in Psychology at Eastern Michigan University and her Master's degree in Clinical Health Psychology from the University of Michigan- Dearborn. She works with children, adolescents, and adults who may be struggling with anxiety, depression, self-esteem and body image issues, interpersonal conflicts, mood disorders, and other life struggles. Her treatment approach is integrative, using a variety of evidence-based treatment approaches, including Cognitive Behavioral Therapy, Acceptance and Commitment Therapy, Motivational Interviewing, and mindfulness-based interventions, to create a treatment plan that best suits the client's therapeutic goals. Sierra also administers psycho-educational evaluations and neuropsychological assessments. Sierra is directly supervised by Dr. Amanda Klingensmith.